Cost: $41 CDN/$35 USD
Available at: Sephora, online and in-stores
MY 2 CENTS
I'm in love. These blushes are EVERYTHING and, although there are only 6 shades, there is something for everybody – any skin type, ethnicity, etc.
These are hybrid blushes that have the effect of Ambient Lighting Powders and the Photoluminescent Technology with modern hues and a radiant finish. These powders are hand-made and no two will look a like. Ambient Lighting Blushes are lightweight, soft, and blendable.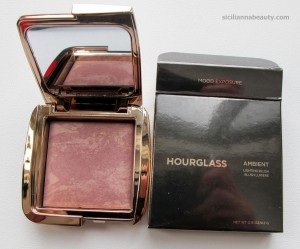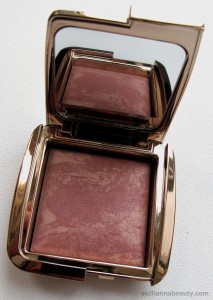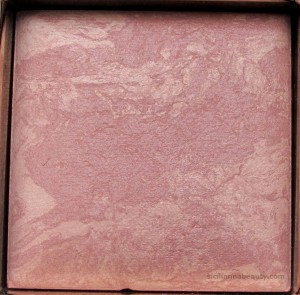 Mood Exposure is a soft plum fused with Mood Light to brighten the complexion. This looks best on medium-to-dark complexions.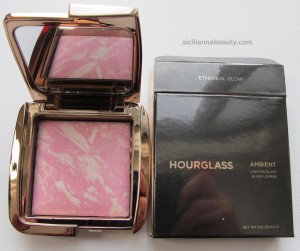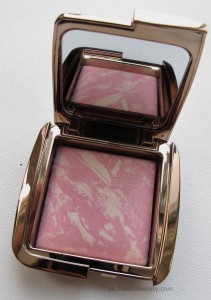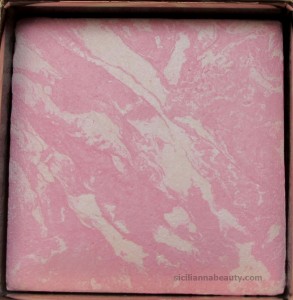 Ethereal Glow is a cool pink fused with Ethereal Light for a moonlit luminosity. This is suitable for fair-to-medium complexions.
These two beauties, along with the Hourglass Ambient Lighting Palette, have made it into my kit and are there to stay for good.
Clients LOVE these blushes. They comment on how soft it feels, how natural it looks, and how good it smells (although, that might be the brush cleaner I use!).
Any thoughts on these blushes? I'm so tempted to run out and buy the other 4!