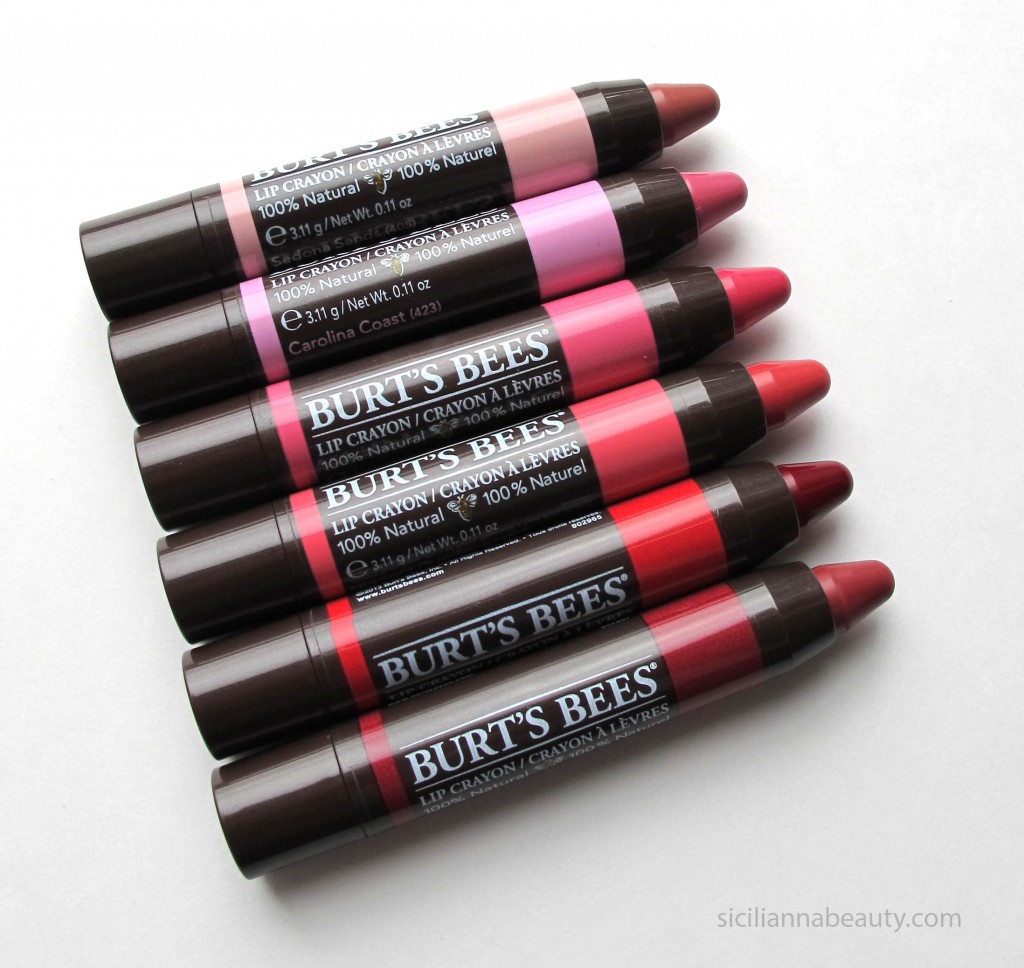 Cost: $9.99 CDN
Available at: burtsbees.ca
MY 2 CENTS
I couldn't wait to post about the Burt's Bees 100% Natural Lip Crayons. I haven't been a huge Burt's Bees fan but these converted me!

Burt's Bees Lip Crayons are so creamy, comfortable to wear, hydrating, pigmented, and available in 6 moisturizing matte shades
Burt's Bees 100% Natural Lip Crayons have no added flavour or fragrance. They leave even the driest of lips soft and smooth with ingredients like Shea Butter, Jojoba Oil, and Kendi Oil
I don't normally do lip swatches but these were too amazing to pass up the opportunity!
My favorite is actually Redwood Forest. It's been my go-to for weeks. I feel like it really compliments my hair!
At $9.99, these lip crayons are a steal and worth every dollar. Even the applicator allows for a precise application.