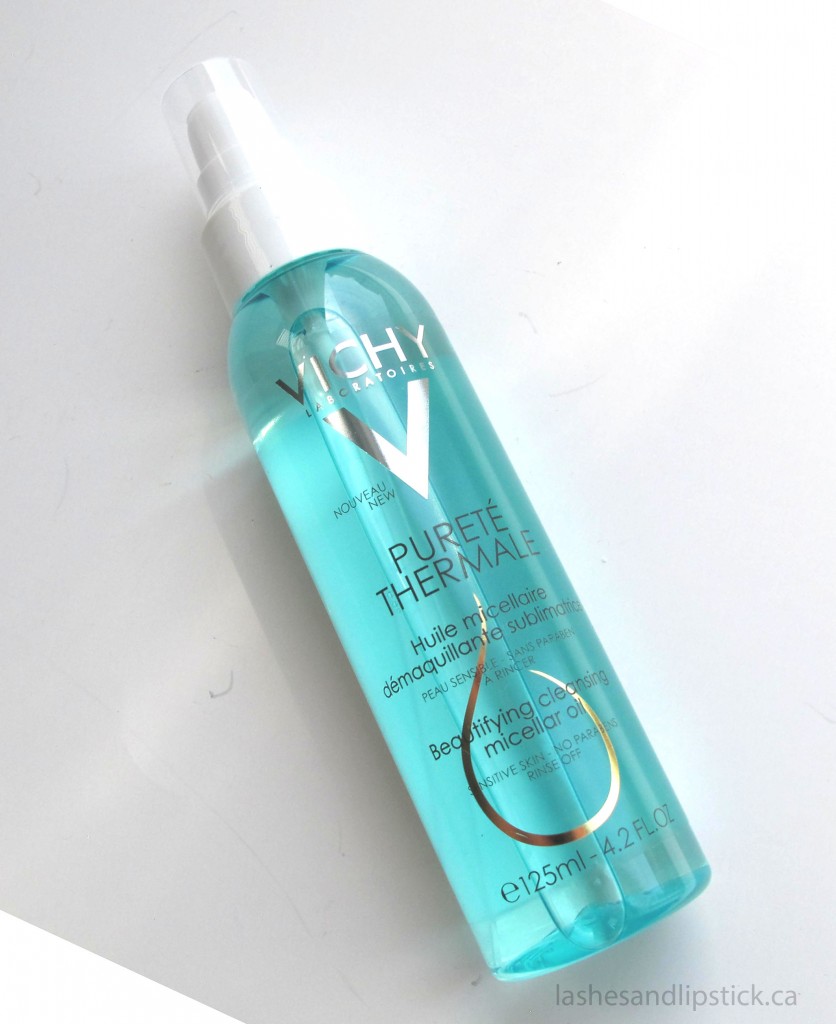 Vichy Purete Thermale Cleansing Beauty Oil, $19.95 CDN
My go-to makeup remover. This oil gently removes all makeup, including waterproof, and when you add water, it turns milky and rinses off with ease. It has the benefits of an oil and cleansing milk in one step. The Micellar Technology gently removes makeup and impurities while the Camellia Oil improves skin's softness, radiance, and smoothness. It's non-greasy and non-sticky.
How to use: Pump two squirts into your palm, massage it between your hands to warm it up, then onto your face, in circular motions. Add water, massage it in some more, then rinse it off.
I use this Micellar Oil followed by the Fresh Cleansing Gel below.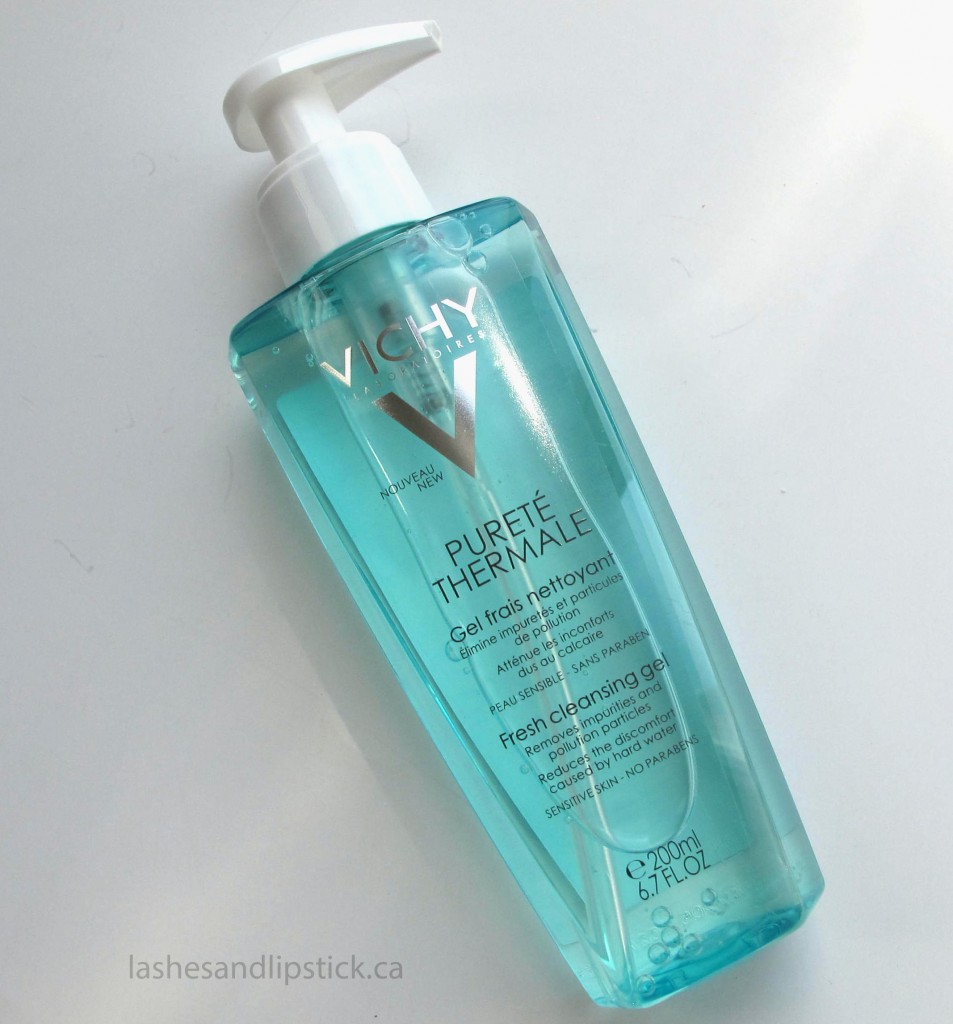 Vichy Purete Thermale Fresh Cleansing Gel, $19.95 CDN
This cleanser is so gentle and leaves my skin feeling so fresh. Formulated with Moringa Seed Extract to cleanse all impurities, and Citric Acid to reduce irritations and discomfort by neutralizing the effects of hard water on our skin. It's got a yummy, fruity scent too!
If I had to recommend one of these two products for you to try, it's definitely the Micellar Oil. I actually enjoy using that every night as part of my cleansing routine.