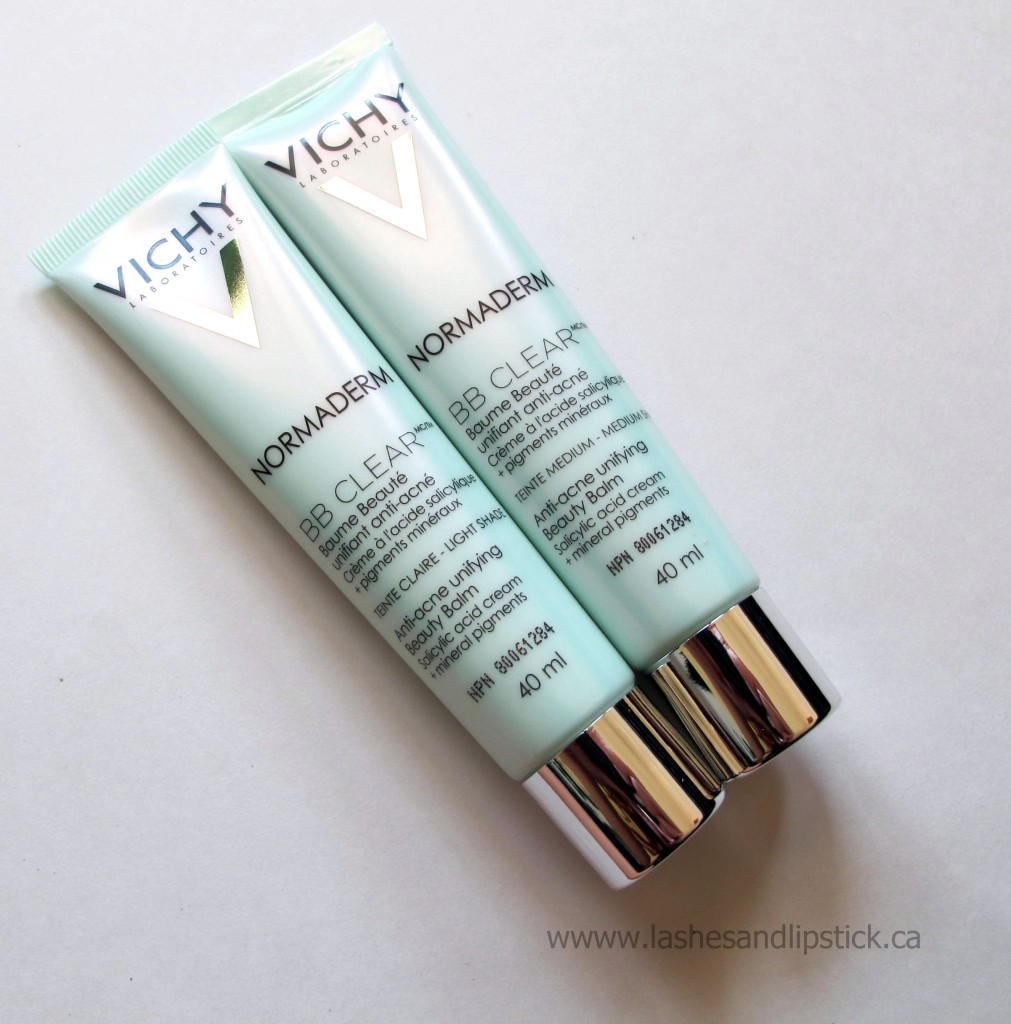 Cost: $19.85 CDN
Available at: Shoppers Drug Mart
MY 2 CENTS
Heelloooooooo my new favourite BB cream!!!!
Formulated for sensitive skin, Vichy Normaderm BB clear is an anti-acne unifying with balm containing salicylic acid for more smooth and supple skin.
Vichy Normaderm BB Clear is available in two universal shades: Light & Medium – kind of a shame for my darkskinned beauties. Vichy – you need a darker version of BB Clear!!
I use Medium. It's a much better match then Light – see below:
vs.
If I were to use Light – it would create that mask effect, as you can see in the above photo.
Blend Vichy Normaderm BB Clear with your fingers for the most natural finish.
It instantly tones down redness and evens out your skin. It melts into the skin and although it\s not sticky or wet, I like to set it with a loose powder.
Kaolin and silica neutralizes the shine by absorbing the excess sebum creating a more matte finish, although on my skin, it's more dewy than matte.
With daily use of Vichy Normaderm BB Clear, you'll notice soften skin. The salicylic acid and anti-bacterial zinc decongests pores, removes dead skin cells, and slows sebum production.
I've been using Vichy Normaderm BB Clear for a month now and my skin definitely feels softer. It's not completely flawless and smooth but I always feel moisturized and supple when wearing it.
I love that I don't have to do much concealing when wearing BB Clear. Definitely one of my new favourite BB creams!