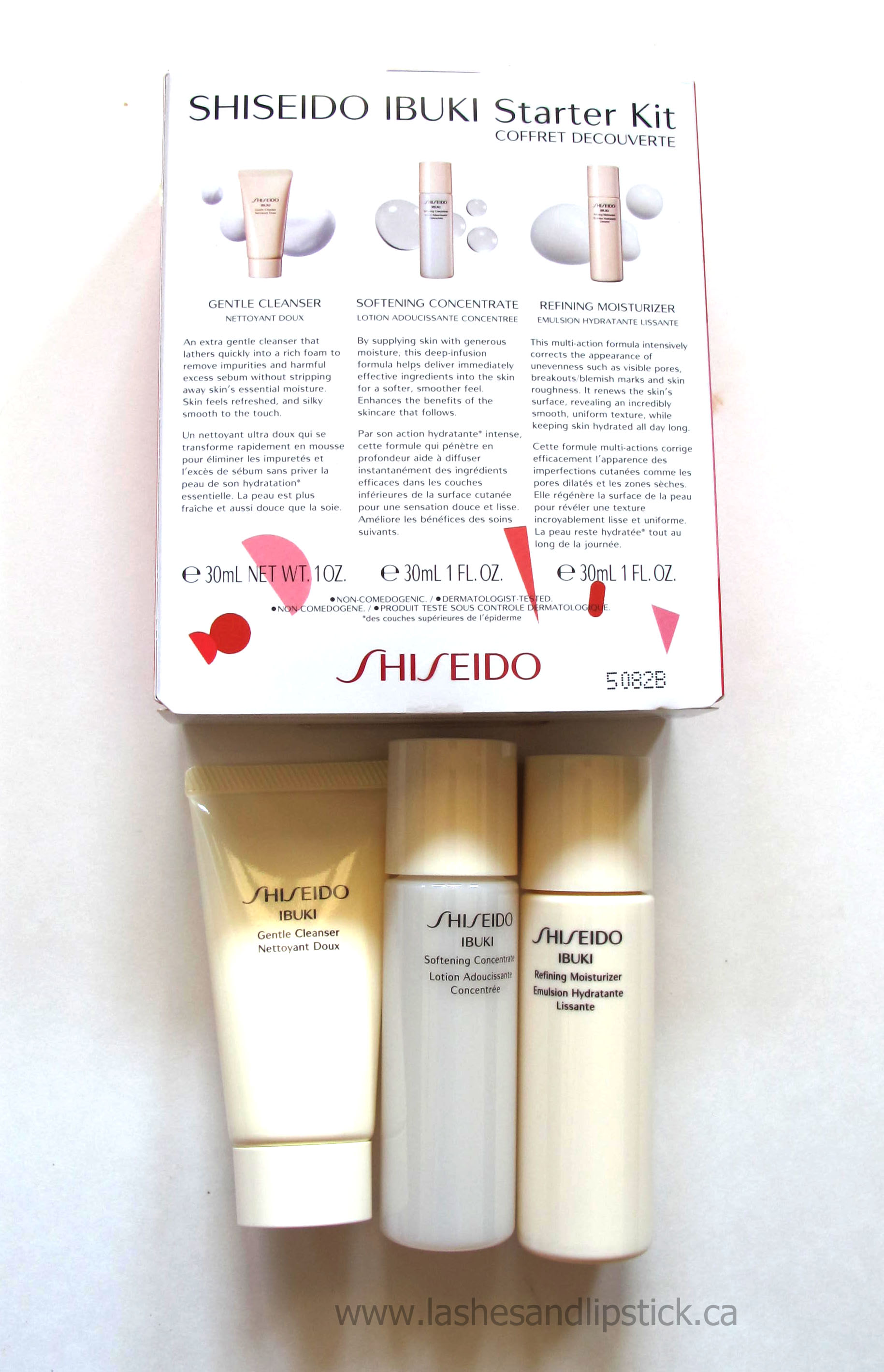 The other day I posted about the Shiseido  Ibuki Gentle Cleanser as part of my nightly cleansing routine so I thought I'd share the rest of the Ibuki set that I use for the day.
The Shiseido Ibuki line was made to create smooth, trouble-free skin. Each formula is effective for all skin types, and the scents are relaxing and comforting. They're non-comedogenic and dermatologist-tested
The Shiseido Ibuki Gentle Cleanser (30ml)  leaves my skin super silky each night. I love the lather, too!
I use the Shiseido Ibuki Softening Concentrate (30ml) as my serum, during the day. This foggy, clear liquid is quite fluid but soaks into the skin, leaving it feeling moisturized. It's supposed to enhance the benefits of the rest of your skincare routine. It's formulated with PhytoResist Complex which boasts the skin's strength.
Shiseido Ibuki Refining Moisturizer (30ml)  is my day cream. It corrects the appearance of larger pores and blemishes. It keeps the skin smooth all day. The texture is a thin, fluid-like white moisturizer that leaves your skin feeling and looking dewy. Also formulated with PhytoResist Complex to boast skin's strength.
I'm thoroughly enjoying the Shiseido Ibuki line. I've heard great things and now I know why :)