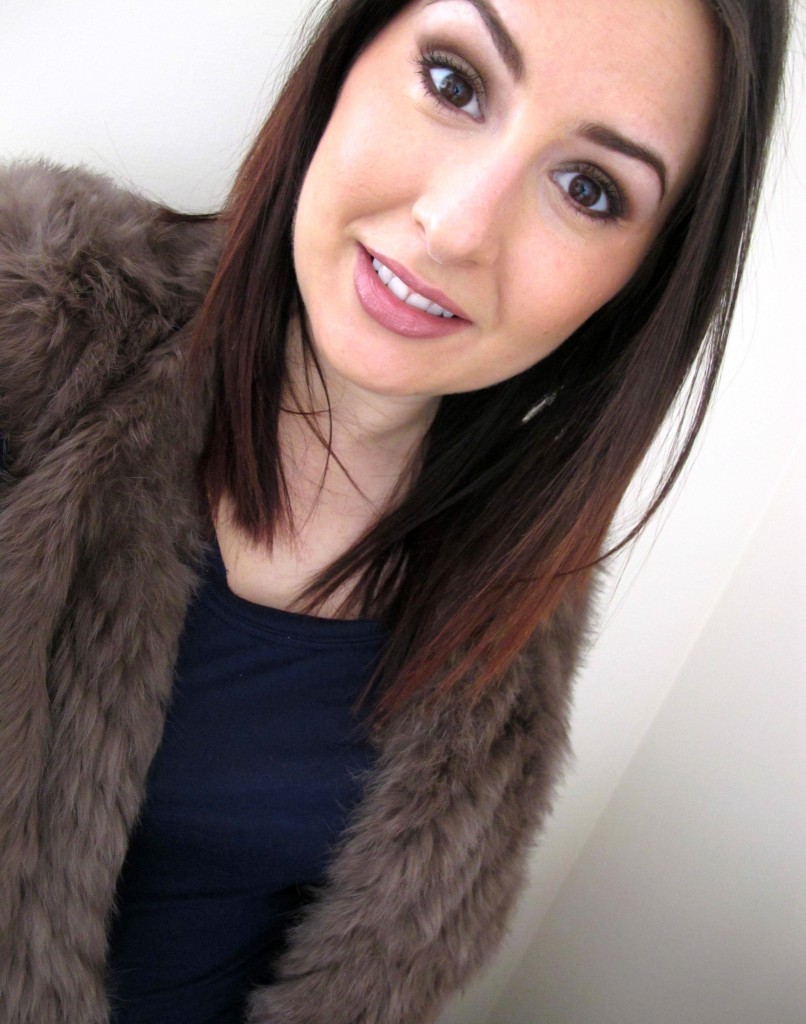 Valentine's Day is quickly approaching and since it's a Sunday,  I figure a lot of you will be doing day activities so I decided to create a wearable "day look" for you!
Here is the Valentine's Day look I created featuring Essence Cosmetics:

EYES
I always start every look with the eyes. In the event of fall out, it's super easy to clean up.
I prepped my eyes with Wet n Wild photofocus Eyeshadow Primer
Using Essence All About Chocolates Eyeshadows:

With a flat brush, I applied that taupey shade from the top row (middle shade) all over my eye lid
With the same flat brush, I used the brown shade from the top row (third shade) on the outer lid
With a blending brush, I applied the dark brown from the bottom row (third shade) on the outer v and up into my crease
For the inner corner and to highlight the brow bone, I used the creamy shade from the bottom row (first shade)

I lined my eyes with Essence Gel Waterproof Eyepencil in Cocoa Bean

and then smudged the same dark brown from the outer V and crease along my top and bottom lash line

I applied a few coats of Essence Lash Princess Mascara to my top and bottom lashes
and then filled in my brows with the Annabelle Brow Kit.
FACE
MAC Face and Body as my foundation applied with a Beauty Blender
Stila Perfecting Concealer dabbed under my eyes with my ring finger
With a fluffy powder brush, I applied Essence Sun Club Bronzer to my cheeks, forehead, and chin, to warm up my skin
I used Hourglass Blush in Mood Exposure for blush
LIPS
I started with Essence Lipstick in Cool Nude all over my lips
and in the centre, I dabbed a little Essence XXXL Shine Lipgloss in Nude Kiss
and there you have it! Easy Peasy.
I hope you all have a wonderful Valentines Day!!
xo