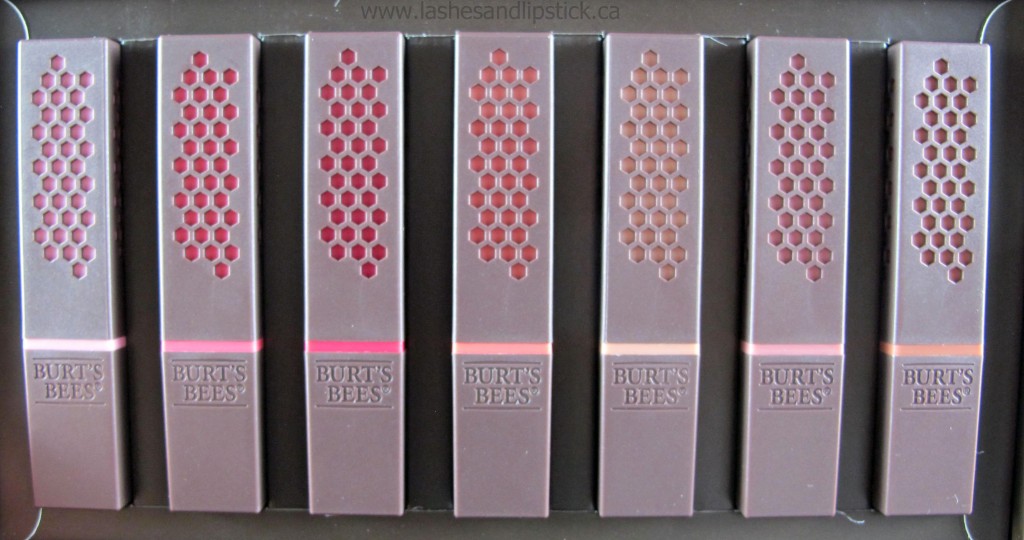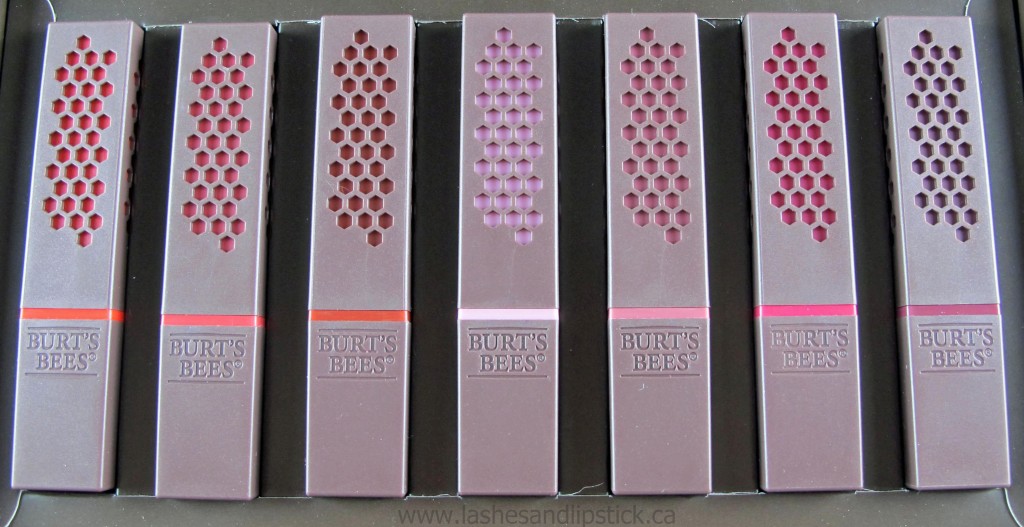 Cost: $9.99
Available at: select grocery and drug stores, burtsbees.ca

I was lucky enough to receive the entire collection of 14 new Burt's Bees Lipsticks when I went to the Shades Exhibition at Arta Gallery back in February.
Shades by Burt's Bees Gallery Show was an exhibit of lipstick artwork and all the proceeds went to Wildlife Preservation Canada. Check out #ShadesGallery on Instagram for pics of the all the cool artwork!
MY 2 CENTS
Finally, a lipstick that loves you back. The new Burt's Bees lipstick is a 100% natural lipstick that provides full-coverage with a satin finish, and is completely moisturizing and conditioning to your lips.
Burt's Bees Lipsticks contain ingredients like Moringa Oil, Raspberry Seed Oil, Beeswax, and Vitamin E to help hydrate and moisturize dry lips, leaving them feeling soft and smooth.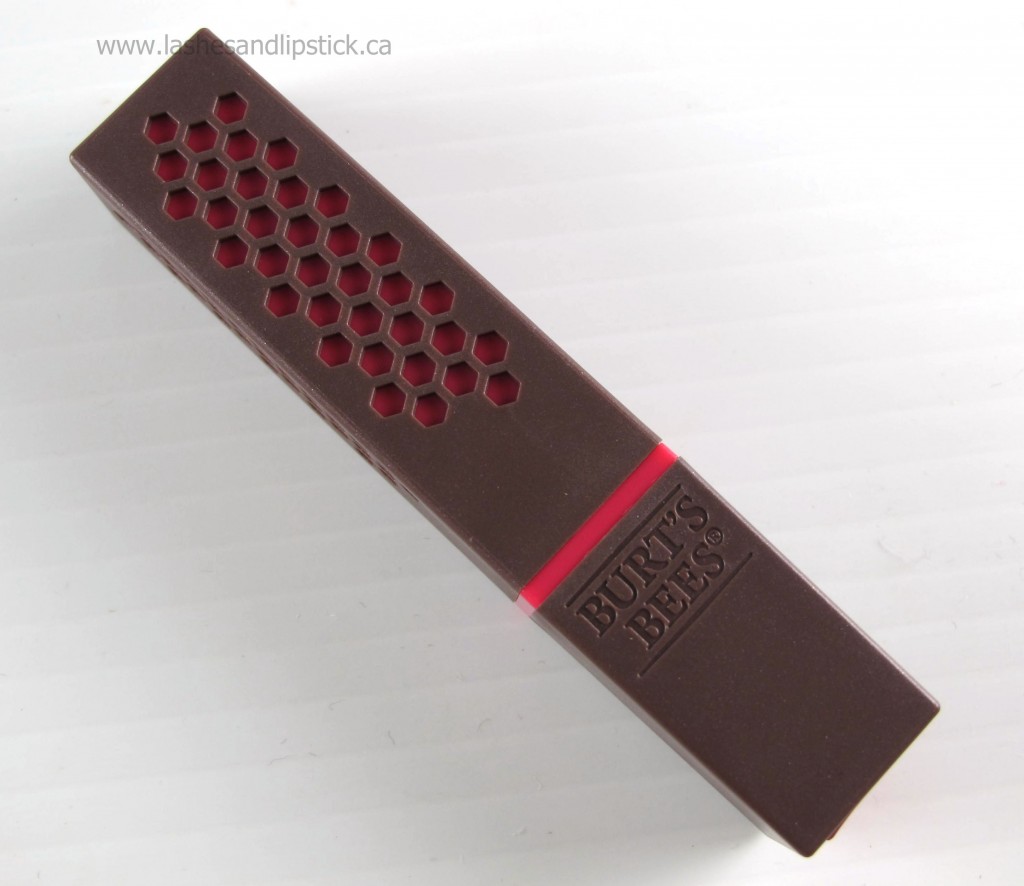 The packaging is made with 50% post-consumer recycled plastic. The lid has "beehive" holes that shows the color of the lipstick in the tube.
From pinks/corals, to neutrals, reds, and berries/mauve, there are 14 opaque, moisturizing shades to choose from
Swatched on my arm, that is only one coat of each lipstick. When I wear them on my lips, I added two or three layers to get more color payoff.
I adore these lipsticks and find them so comfortable to wear, like a balm, with the coverage of a lipstick.
Burt's Bees Lipstick will be available as of April 2016. They contain no parabens, phthalates, petrolatum, or SLS. Burt's Bees also doesn't test on animals!