Don't forget to enter the giveaway at the end of this post. You can win the full Bella Aura Skin Care Line, over $600 value!
Bella Aura is a high performance, natural skin care line produced here in Canada. The line includes 5 multi-functional products that combine an exclusive Kamilah ('complete' in Arabic) blend of botanical oils and is infused with peptides, rich vitamins, minerals, and Omega 3, 6, 9, Fatty Acids. This oil blend contains Argan, Cactus, Neroli, and Nigella.
I've been using Bella Aura exclusively for a few weeks now. Here are my thoughts on each individual product: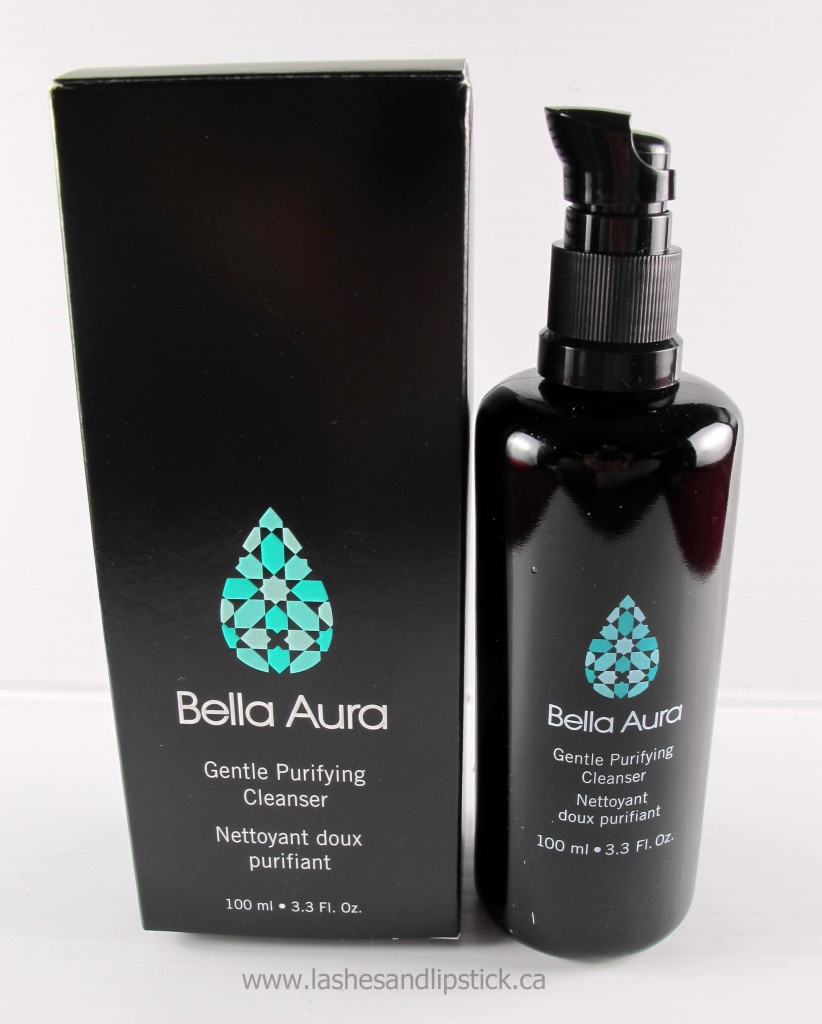 Gentle Purifying Cleanser $42 CDN
I cleanse my skin nightly with this cleanser. It removes all my makeup, including my waterproof makeup, with ease. It cleanses without stripping the skin of it's natural moisture barrier so my skin feels clean but not tight.
The formula is water-based and combines the Kamilah blend with Vitamin E  as a burst of foaming cleanser, Vitamin B complex to help exfoliate, and VItamin C to purify and detox the skin. These ingredients refinish the skin's surface, reduce the signs of aging, and keep the skin soft, smooth, and comfortable.
The texture of this cleanser is along the thick side but it's smooth and doesn't contain any soaps or harsh chemicals.
Overall, I like the cleanser and will continue using it.
How to use: wet your face with warm water, pump a few drops of cleanser onto your fingers, and massage into your skin. Rinse with a soft cloth or lukewarm water.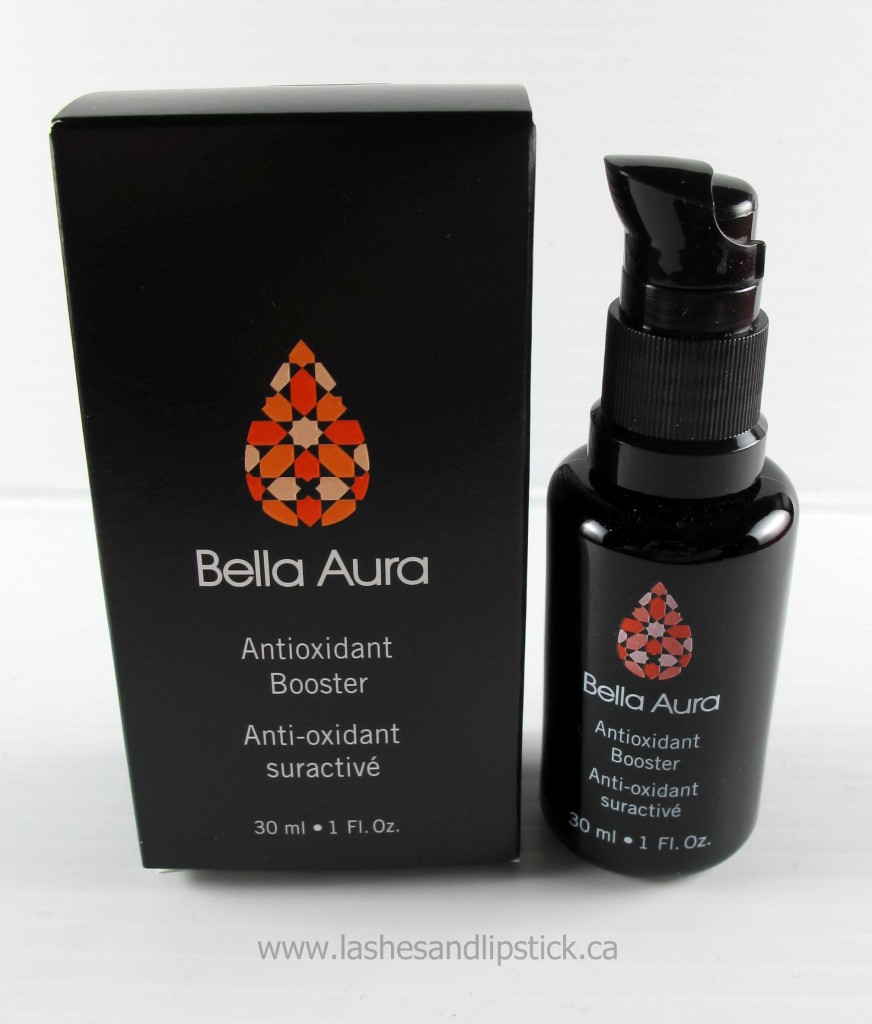 Antioxidant Booster, $148
I use this day and night, before moisturizing. It has a thicker consistency, kind of like the cleanser. I don't find this hydrating enough on it's own so I definitely follow up with a moisturizer.
The Antioxidant Booster is a detox that protects against negative environmental stressors that our skin comes in contact with daily. It's said to reduce blemishes, dark spots, and redness.
It contains the Kamilah blend and Radicare, an ingredient that prevents free radical cell damage, increases collagen which reduces wrinkles, and is an antioxidant.
Once I started using this line, I have noticed a difference in my skin. It's less red and I haven't had any breakouts.
How to use: massage a few pumps of this into your skin. Let it dry before applying moisturizers.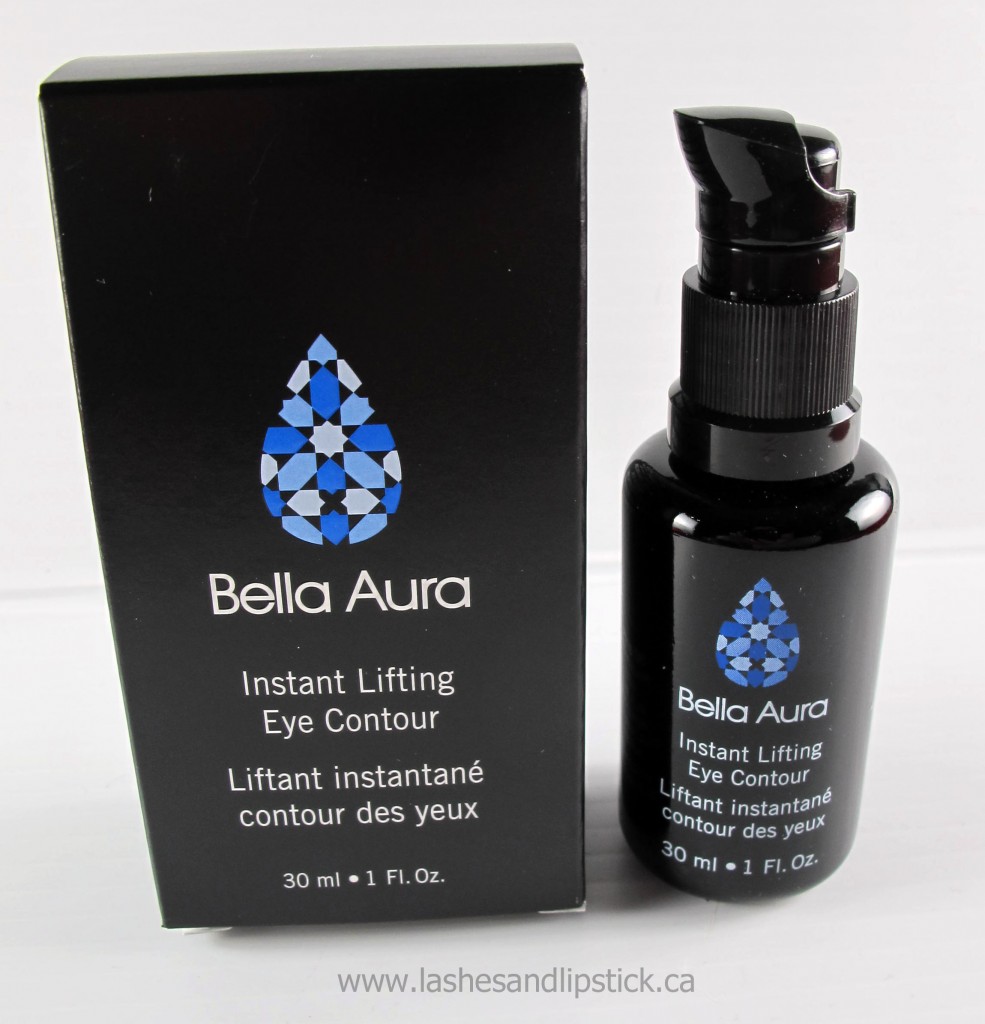 Instant Eye Lifting Contour, $128
Used day and night, all you need is one pump. It has a thin, fluid like consistency that makes a little product go a long way. I use it after the Antioxidant Booster, before moisturizing. I immediately notice how smoothed out my undereye looks.
Brighter eyes with anti-aging properties. Infused with rich vitamins K-E-C-A-F-D-B, minerals, Omega 3-6-9 fatty acids, and peptides to nourish replenish, rejuvenate, and hydrate the undereye. Contains Proteolea which improves skin hydration and slows down cellular skin aging
How to use: using only one pump for both eyes, smooth it under your eyes and up around the brow bone with your ring finger. Let it sink in fully before moisturizing.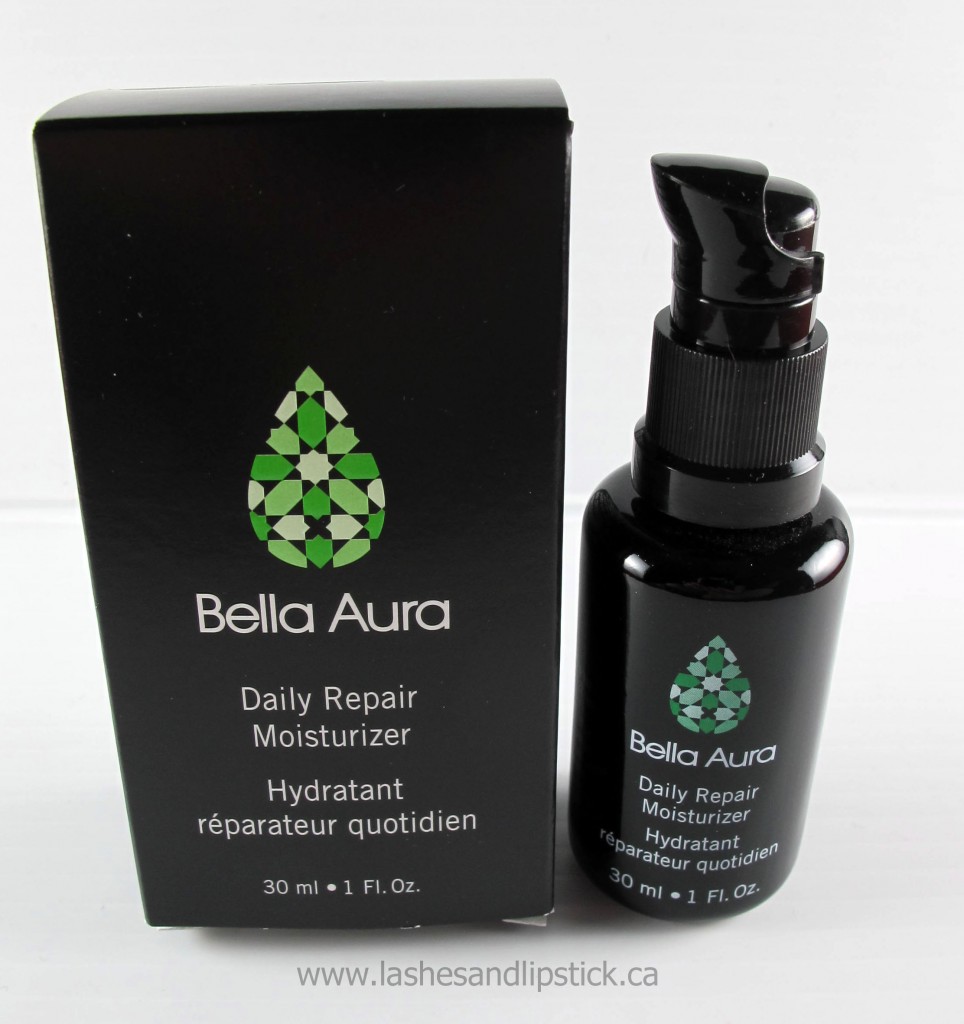 Daily Moisture Repair, $128
I use this during the day, obviously. Unfortunately, throughout the day my skin feels tight. I feel like this isn't hydrating enough for my dehydrated skin. This could work for you, though – don't dismiss it!
It combines the Kamilah blend with Aquarich – which is supposed to be better than glycerin and hyaluronic acid. It's a water resistant substance that retains moisture, nourishes skin deep into the epidermis, and is anti-aging.
How to use: take a few pumps and massage it into your skin. Let it fully dry before applying any sunscreen or makeup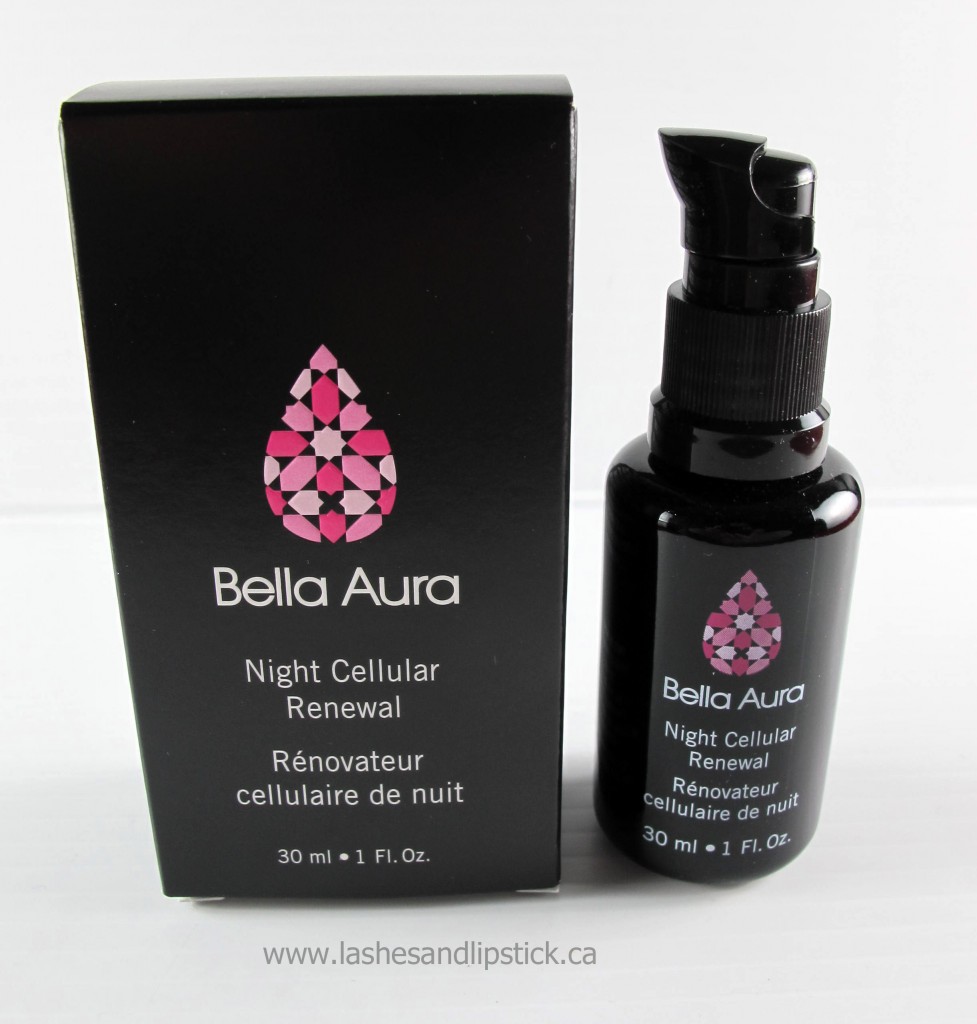 Night Cellular Renewal, $148
Used nightly. I really like this moisturizer. It feels great on the skin and is more hydrating than the Daily Moisture Repair, in my opinion.
Contains the Kamilah blend combined with Reforcyl – providing nutrients, nourishment, firmness, hydration, and increased collagen. This night cream gives you a more radiant glow, reduces the signs of aging, and provides intense hydration while you sleep!
How to use: after cleansing, the antioxidant booster, and the eye cream, apply a few pumps of this to your skin
I've yet to mention the scent of each product. They're so…fresh! They smell kind of woodsy, almost as if I'm in a forest near a river. I love it.
The glass bottles aren't heavy and they dispense products by a pump. I like how the packaging is very sleek and minimal – they don't look like they're targeted specifically to females.
Bella Aura contains no parabans, fragrance, petrolatums, alcohols, dyes, mineral oils, or silicone-derived emollients. These products are strictly water-based.
Want to win this entire? Fill out the Rafflecopter form. Giveaway on until Thursday April 7th, 2016. Open to Canadian and US Residents. Contesters need not apply!
a Rafflecopter giveaway