My bestie and I went out on Saturday dressed as skulls. You may or may not have already seen it on Instagram and SnapChat ;)
What I didn't share is what I used to create these looks.
I'll start off with my girlfriend. I wanted a more subtle skull face so I used natural tones instead of straight up white on her face.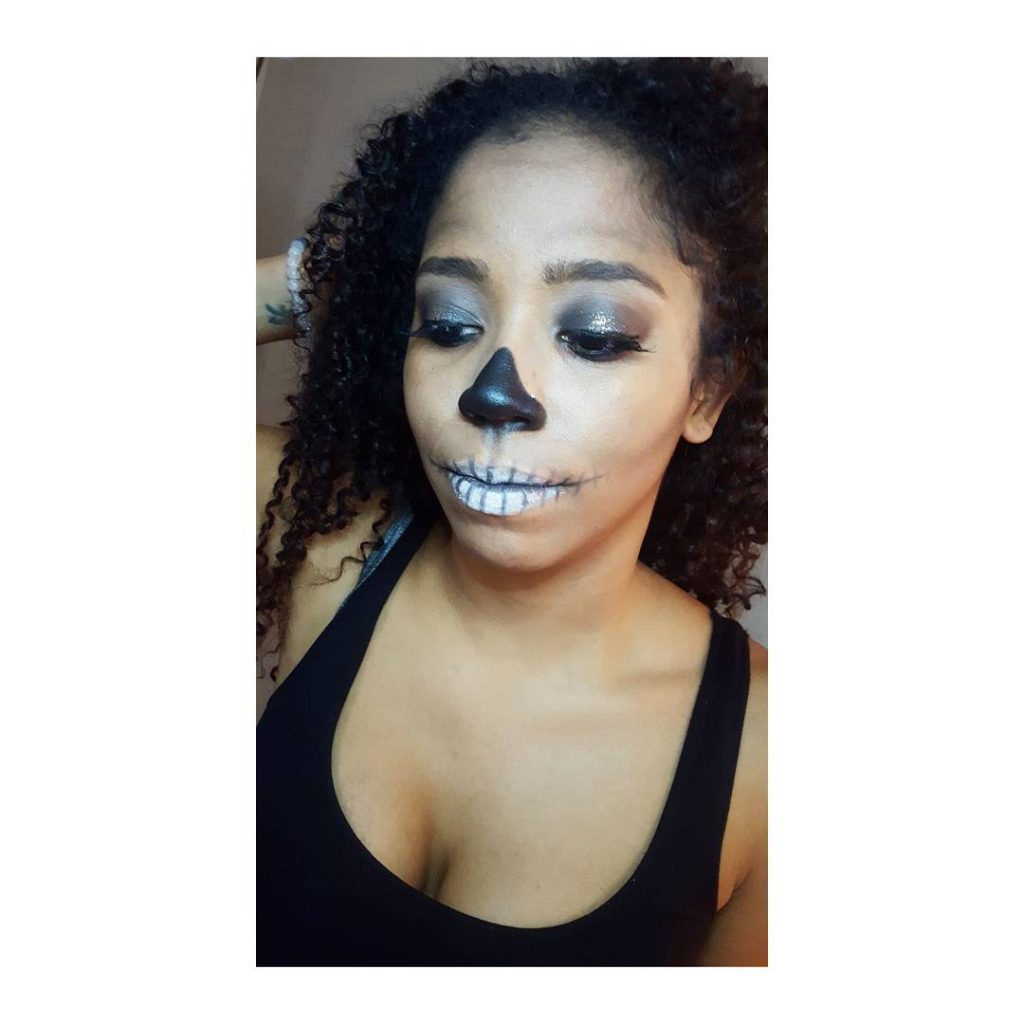 FACE
Makeup Forever HD Foundation #128
IT Cosmetics Bye Bye Undereye Concealer in Tan
Pur Minerals Cameo Contour Stick in Dark
Makeup Forever Flash Palette Black for nose
EYES
Clarins Ombre Matte Eyeshadow in Carbon
Stila Eyeshadow in Wit
Stila Eyeshadow in Creativity
NYX Glitter in Gold
Stila Smudge Pot in Black
COVERGIRL Clump Crusher Mascara
NYX Wicked Eyelashes in Sinful
BROWS
Japonesque Brow Kit
LIPS
NYX Lip of the Day Liquid Lip Liner in Magnetic
Makeup Forever Flash Palette White and Black
I had someone try to hire me for this look but unfortunately, I turned it down because I'm not super experienced with face painting but that's where I got the inspiration from for this look. Now, next year, I won't be so afraid to take on some Halloween clients ;)
FACE
Wycon Natural Skin Foundation
Collistar Lifting Effect Concealer
Marcelle Flawless Concealer
Makeup Forever Flash Palette in Black and White
EYES
Clarins Ombre Matte Eyeshadow in Carbon
Stila Eyeshadow in Wit
Stila Eyeshadow in Creativity
MAC Liquid Last Eyeliner
NYX Be Wicked Eyelashesl
Marcelle Ultimate Easy Lash Mascara
BROWS
Wycon Brow Powder
Hope you guys enjoyed the looks!
We're heading out again tonight. Be sure to follow @lashesandlipstickca on Instagram and @SicilianaBeauty on Snapchat for another Halloween look and our shenanigans ;)