Tomorrow is Valentine's Day and if you haven't figured out what you're wearing on your date, I'm sorry but I can't help you with that but I can help you choose a lipstick!
From my really extensive lipstick collection, I have narrowed it down to four choice. This was so hard but I chose one red, one pink, one neutral, and one mauve.
From my red collection: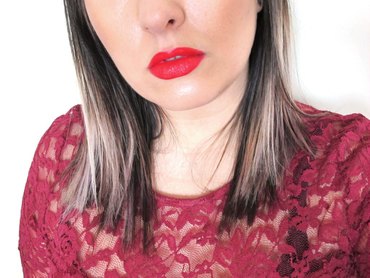 For this lip, I chose to line my lips with Covergirl Lip Perfection in #215 Passion, and then I applied Covergirl Lipstick #305 in Hot Passion. This is a bright, bold, vibrant lip that is super pigmented with a satin finish. I can't promise it'll stay on all night but it will be a head turner! Pair it with a simple cat eye or neutral smokey eye.
From my pink collection: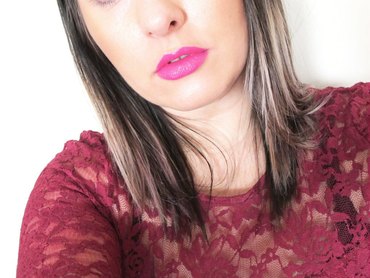 This is another fun lip choice. I lined my lips with Arbonne Lip Liner in Fuchsia, and then used Arbonne Smoothed Over Lipstick in Peony. It's a bright pinky fuchsia, that has an insane color payoff and is comfortable to wear. Make a statement with this bright lip by pairing it with a neutral eye – maybe big lashes with a subtle brown in the crease of your eye?
If you want something a little more neutral: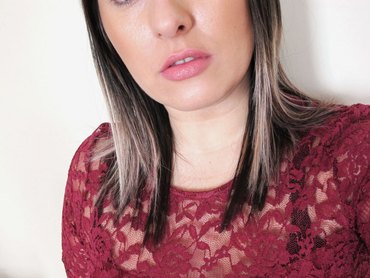 If you or your partner aren't a fan of bold lips, tone it down with this pairing. Marcelle Velvet Gel Waterproof Lip Liner is Rosy Nude and Marcelle Rouge Xpression Velvet Gel Lipstick in Rosy Nude from the Karine Vanasse Collection. This lipstick is a neutral pink that is lightweight and you won't notice it fading through the night. Pair this lip with an exotic grey smokey eye.
From my mauve collection:
I didn't have a matching lip liner for Rodial Suede Lips in Big Apple but since it's matte, I paired it with NYX Suede Matte Lip Liner in Prune. I really like the outcome of this pairing – it's kind of ombre-like. Lighter in the centre, darker on my lip line. You can let these lips speak for themselves by wearing a brown smokey eye or up the sexy factor with a mauve smokey eye with a little shimmer in the centre of the lid and keep the rest of it matte.
I hope you enjoyed this post and my lipstick choices. Happy Valentine's Day everyone :)