Brighten things up with the new(ish) NYX Bright Idea Illuminating sticks, available in 4 highlighters, 4 blushes, and 4 bronzers for $11CDN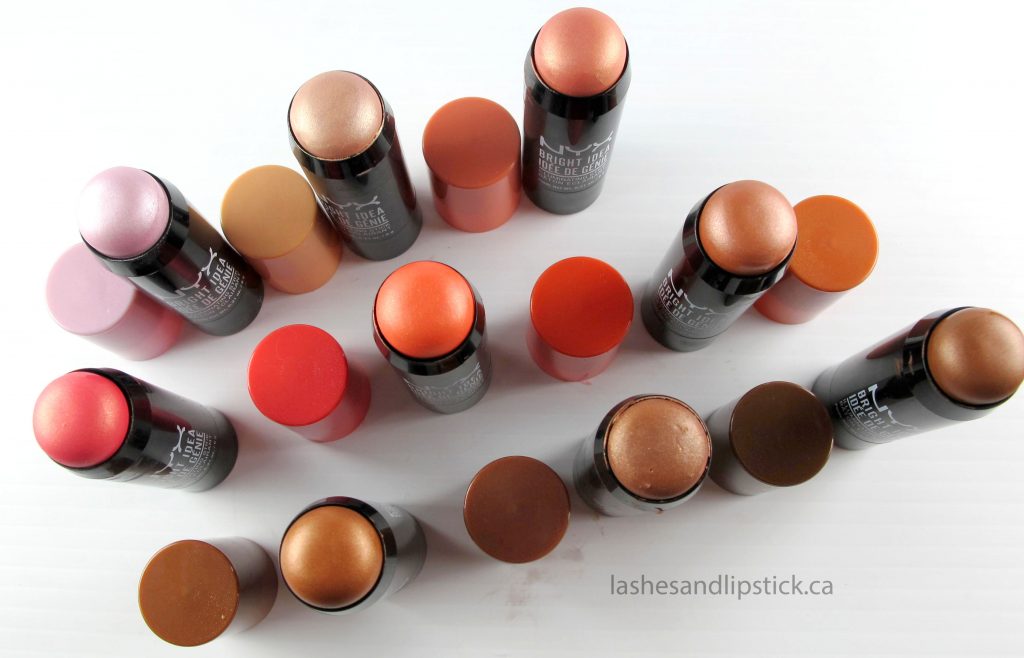 Each shade is creamy, soft, and glides onto your skin smoothly. I like to use NYX Bright Idea layered on top of foundation.
NYX Bright Idea Illuminating Sticks are easy to blend. I use the bronzer straight from the tube, onto my face, and blend with my fingers. The highlighters and blush, I dab onto my fingers from the tube, then onto my face. You can also use a stippling brush, if you prefer.
These do not set right away so you have plenty of time to play around and blend it out.
Each of these have a nice shimmer/sheen to them and really leave a nice glow on your skin. You won't look like a disco ball, promise!
These photos above are straight from the tube, onto my arm, without any blending, You can see how pigmented they are!
Overall, NYX Bright Idea Illuminating Sticks are a great product, and are very convenient and portable.
They are available in NYX Stores and online at nyxcosmetics.com or nyxcosmetics.ca