Recently. I received two very similar products so instead of creating two different posts, I thought I'd put them together in a comparison post.
Both products are sea salt base and claim to give you just-out-of-the-ocean beach waves. Both come in spray type bottles, and for reference, KMS Hair Play is $21.95 CAD (200ml) and Garnier Beach Chic is $3.97 CAD (250ml).
I like playing high-end vs low-end – don't you!?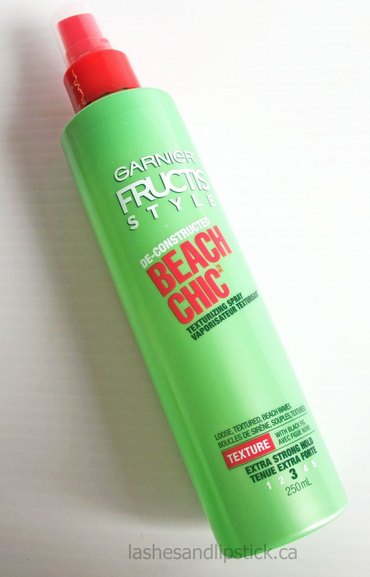 Garnier Beach Chic
creates loose textured waves that are non-tacky, not stiff, and not weighed down. This sea salt spray is free of alcohols, it doesn't clump your hair together, or leave it too shiny/greasy.
I sprayed it on towel dried hair, fluffed up and twisted my hair a bit then let it air dry.
Once my hair dried, my waves felt light, airy, and looks full but this seriously did nothing for frizz control. I don't know if it's extra humid outside or what, but I had to oil then hairspray my hair to get rid of my frizz!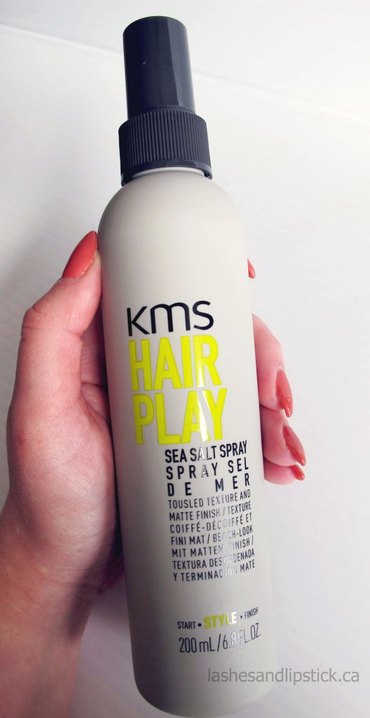 KMS HairPlay
creates a tousled texture with a matte finish. Air dry for tousles or blow dry for fullness.
As per usual when I use a sea salt spray, I spritzed this on towel dried hair, crunched up my hair a bit and let it air dry. Once dry, it feels lightweight and not sticky, like Garnier, but it definitely doesn't hold as well. I needed to add mousse in order to give my hair some definition. It does better for frizz control but still not the greatest.
Overall, I'm not wowed by either of these texturizing sprays. Garnier Beach Chic holds better than KMS Hair Play but KMS is better at controlling my frizz. I guess if you need to choose between the two, choose based on your needs. I'd rather frizz-control so I'd choose KMS Hair Play but if you don't want to spend a lot, then Garnier Beach Chic can be just as good.
But if you want to know my favourite texturizing sea salt spray of all time, it's Redkin Fashion Waves ;)