Girls. I think I found the holy grail of self tanners. Cocoa Brown is the most natural tan, that doesn't streak or apply patchy or even fade off weird, that I have ever used.
Cocoa Brown is a mousse that you apply to the tanning mitt and then rub into your body. The directions say to let the tan sit for 1 – 3 hours but I put this on before bed, sleep in it, then shower it off. The tan continues to develop after rinsing. And yes, my sheets get a little dirty but this washes off easily. I should also mention it dries after a minute or less so you can put your clothes back on. I suggest dark and loose fitting attire!
Sometimes, the mousse gets a little patchy before rinsing but once I shower it off, the patchiness goes away and I have a beautiful, even tan.
See below for how the mousse fades before rinsing: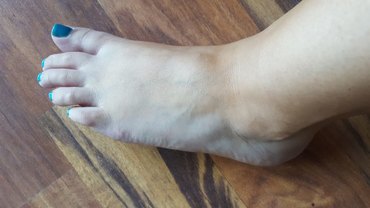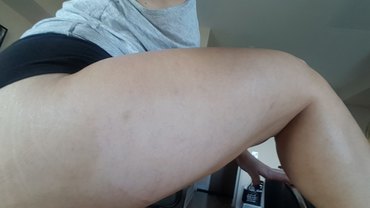 Cocoa Brown also lasts a long time! I applied it two nights in a row, and my tan has looked gorgeous for about 4 days, as I'm writing this post. It says it can last up to 7 days and I really think it will as I have not really faded much since my last application.
The Cocoa Brown mitt is also amazing. It fits my entire hand, is double-sided, gives your the easiest, most flawless application, and is machine washable. I had one of my GFs use it to apply the Cocoa Brown to my back and she was like "wow! This stuff is actually really good"
Another reason why the tan is also easily to apply is because you can see where you've applied the tan and where you need to apply the tan – a color guide! It instantly darkens your skin by a shade or two, like a bronzer, so you can right away see how and where it's applied.
Everyone can use Cocoa Brown, even if you're pregnant. Cocoa Brown contains no parabens and the tanning agent is derived from vegetables.
Cocoa Brown 1 HOUR TAN is available in 3 shades:
Original Medium – deepens natural skin by 2 – 3 shades
Dark – deepens natural skin by 3 – 4 shades
Extra Dark – deepens natural skin 5 – 6 shades
Needless to say, I can rant and rave about Cocoa Brown all day. It's seriously one of the best and easiest tans I've used to date.
The 4.9oz bottle is $19.95 CAD and can be purchased at cocoabrown.ca