I feel like I haven't done a makeup post in a while so I am so excited to write to you about Glossier.
Glossier came about from the editors of intothegloss.com. The editors recognized what works and were inspired by what girls want in real life. Glossier is based out of NY and only now recently started shipping to Canada. The hype was all over twitter so I had to pick up a couple things for myself.
I opted out of purchasing any skincare because I have an abundance of it so I bought two things I love most about makeup, foundation and concealer!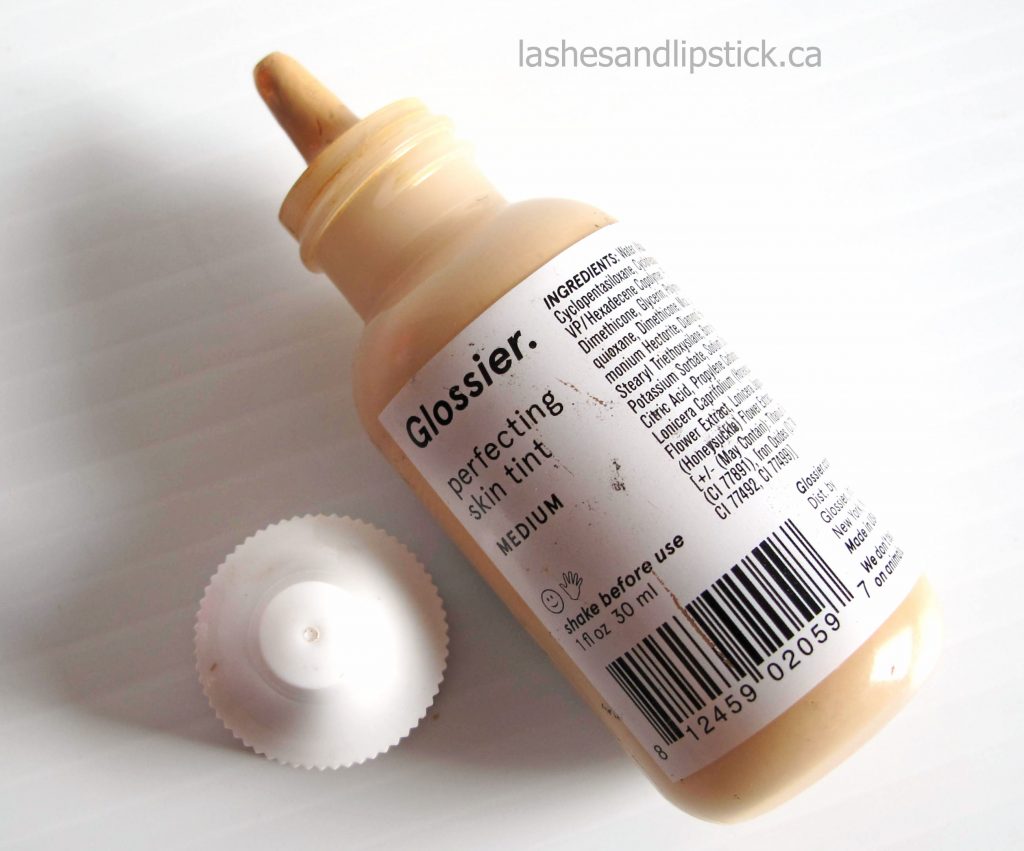 Glossier Perfecting Skin Tint is a super light coverage, almost like a moisturizer, type of foundation. This skin tint is barely there but evens out my skin tone and leaves my skin looking dewy.
Glossier Perfecting Skin Tint provides just about zero coverage but I absolutely love wearing it. I can apply it with my fingers, like a moisturizer, or use my beauty blender. I tend to go with the fingers because the skin tint is sheer enough already and the beauty blender really waters it down.
So far, I've found Glossier Perfecting Skin Tint very comfortable to wear. It's light, breatheable, hasn't irritated my skin, and overall, just a really lovely product to use.
Glossier Perfecting Skin Tint is $32 USD and available in 5 adaptable shades. Check it out here
So right now, when you purchase 2 products, Glossier ships free to Canada so I also picked up the Glossier Stretch Concealer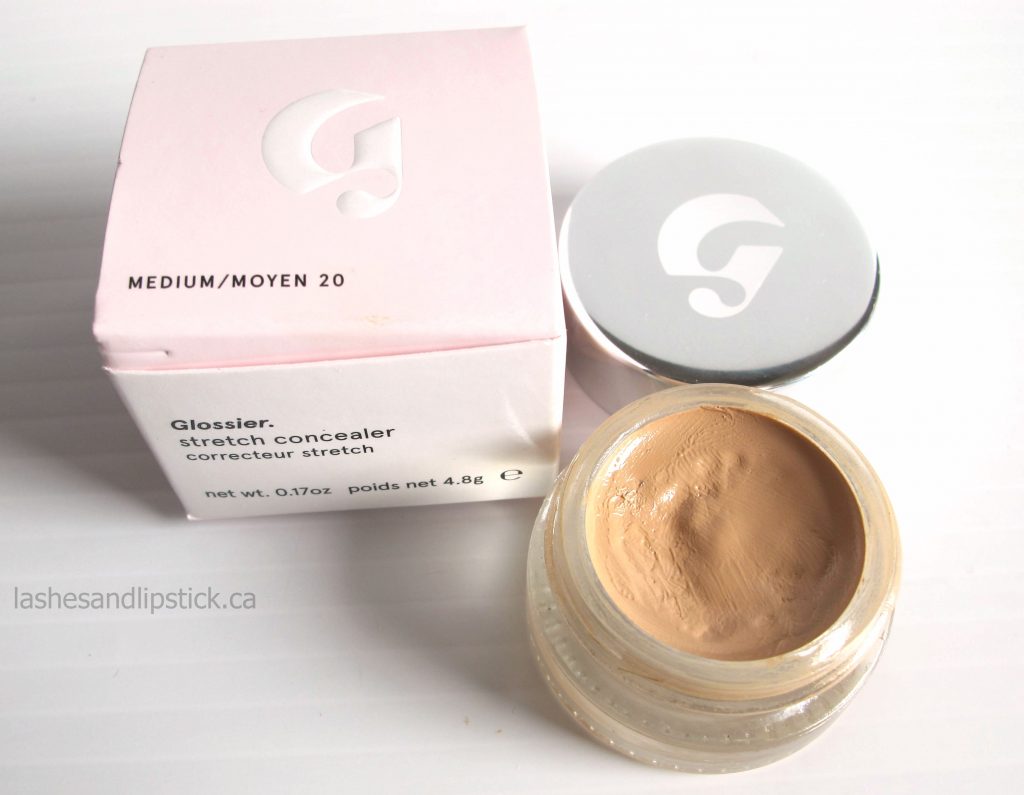 As you can see, I dug into this product right away haha
I don't love Glossier Stretch Concealer for 2 reasons:
I hate digging the product out with my fingers. It just seems so unsanitary, even though it's my own phalanges!
It never sets. It moves and creases and sometimes, I find my waterproof mascara has leaked into the concealer. ugh!
The claim to fame with Glossier Stretch Concealer is that it's not supposed to dry down like a traditional concealer instead, formulated with elastic micro waxes, it moves around with your face instead of caking on top of it. Exactly not what I was going for… oops!
I want my concealer to set but still look dewy… I also want my concealer to provide some coverage – that's why I'm wearing it!
If you already have good skin, you can get away with using Glossier Stretch Concealer, if you don't mind the fact that it doesn't set.
I sometimes have bluish coloring under my eyes and although Glossier Stretch Concealer doesn't cover it totally, it does hide them enough that I don't care to color correct.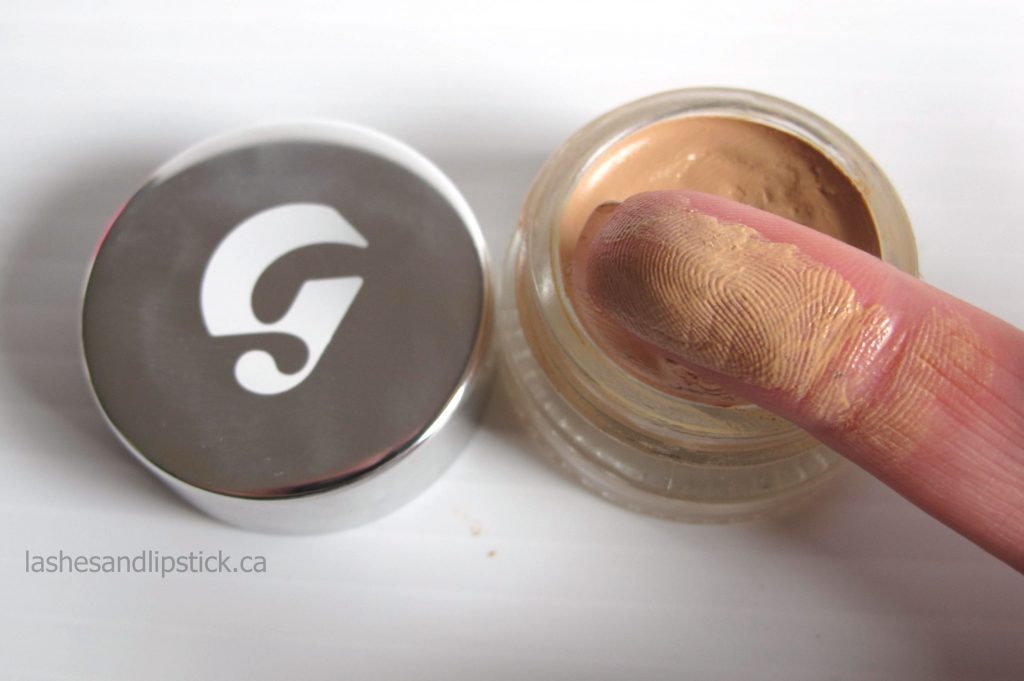 For every day use, I don't mind using Glossier Stretch Concealer. I like the finish, I can get by with the coverage, but I really wish it didn't move around the way it does or at the very least, not end up with mascara on my undereye – that ain't cute!
Glossier Stretch Concealer is $22 USD and also available in the same 5 shades. Check it out here
Although the Stretch Concealer is a miss for me, I still really love the Perfecting Skin Tint and look forward to making other product purchases. Maybe skin care, this time! :)