I happen to love a lightweight, light-coverage makeup base, and although I haven't been a fan of Garnier BB Creams in the past, I am really enjoying the new Garnier SkinActive BB Light Nude Effect Moisturizing Cream.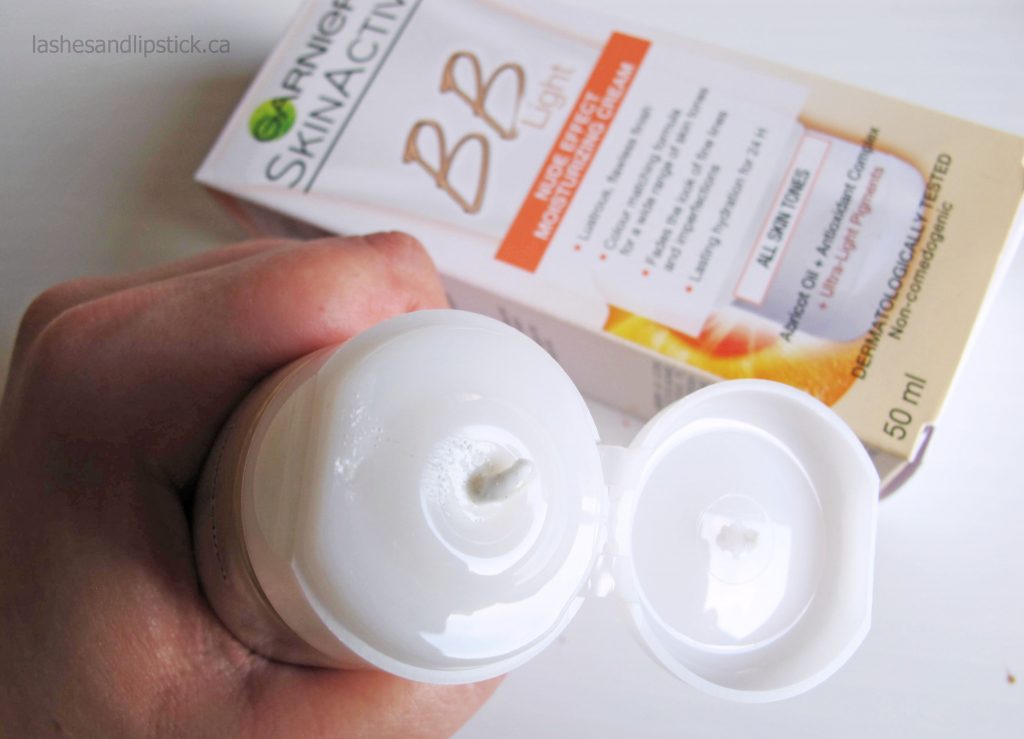 The white cream is enriched with apricot oil, Vitamin C, Vitamin E, and ultra-light mineral pigments that adapt and adjust to your skin. The box says "all skin tones" but realistically, it's not. When I got back from Jamaica, this was too light for my tanned skin. Now that my tan has faded and my skin is turning it's winter colour, I can wear it again.
The cream is lightweight, evens out my skin tone, and makes my skin glowy. I literally apply it like a moisturizer. Squeeze out a dab and rub it into my skin. It adapts as it warms up. It keeps my skin hydrated but barely feels like I'm wearing makeup. Hence "Nude Effect".
Overall, I love using Garnier SkinActive BB Light. It doesn't make me feel greasy or oily, it keeps my skin hydrated, and leaves me with an even skintone and pretty glow.
Garnier can be found at Rexall, London Drugs, Shoppers Drug Mart, and Walmart for $19.99 CAD.