The smokey eye is the most sought after look. It's sultry and timeless and makes everyone feel sexy!
Make Up Designory aka MUD Cosmetics has the products to help you create the smokey eye and I'm here to help you with technique!
The look I created using the products above is more for daytime but it's easy to amp it up for nighttime. Here's the look:
and here are the eyeshadows (mascara and eyeliner, pictured above):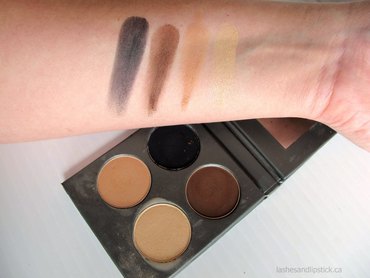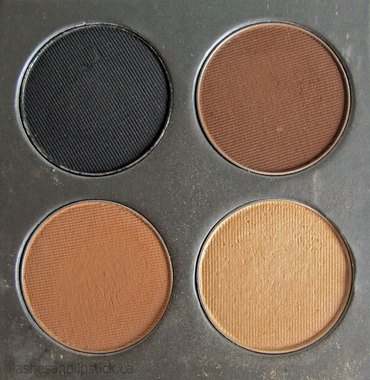 The eyeshadows are refillable and MUD Cosmetics sells the palette that you can insert them in. Each of these shadows are matte finish and have a pretty good color payoff!
Onyx is black, Espresso is a deep, rich brown, Chamois is a soft, camel brown, and Dulce de Leche is beige.
Step 1:
I started off with Chamois all over my lid. I packed it on with a flat brush, then blended out the crease with a clean, fluffy brush so that there were no harsh lines
Step 2:
I applied, with my finger, Dulce de Leche to the centre of my lid and, with an angled shading brush, I blended it into my brow bone, for highlight.
Step 3:
With a smudging brush, I applied Espresso to my outer-v and along my lower lash line. I blended it up and into my crease with a fluffy brush. Blending is key to rid your look of harsh or uneven lines.
If you want to make this smokey eye more for nighttime, just add Onyx. Pat Onyx on outer eye and blend it up and into the crease with a more tapered blending brush.
Step 4:
I lined my upper lash line with a MUD black Eye Pencil. You don't have to be careful about this, we're going to smudge it out in the next step. Just color it into your lash line about 3/4 of the way.
Step 5:
With a short, shader brush, I smoked out the black pencil with Onyx. I started at the outside of my lash line, with short back and forth motions, working my way into my inner corner. It's easiest if you look down while doing this.
Step 6:
Smudge Onyx into your lower lash line, too. I only did this about 1/4 of the way, this helps keep the eye looking open and bright but still dramatic
Step 7:
To complete the look, I used MUD Volumizing Mascara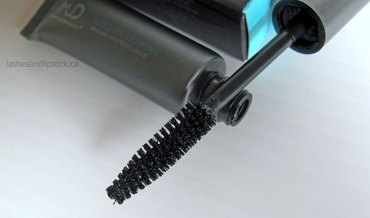 MUD Cosmetics Volumzing Mascara comes in a squeeze tube and really amps up the drama in my lashes. It's a rich black with a formula that doesn't flake or crumble off. Look at how gorgeous my lashes are wearing this MUD mascara with NO eyeliner!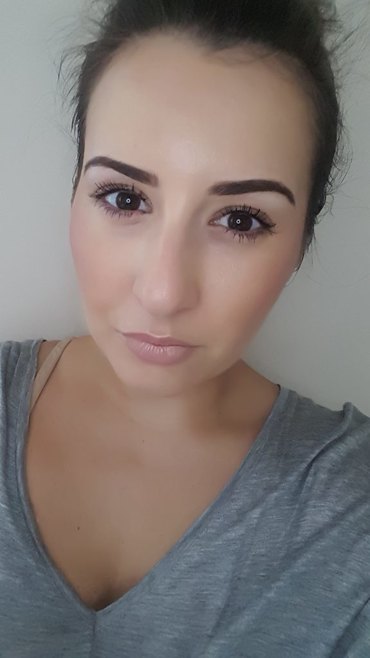 I hope this tutorial helps you create the smokey eye of your dreams!