I feel like whenever Rihanna releases new Fenty products, it's blasphemous not to go and pick something up.
I purchased two of these lippies while the third was (or is) a 100pt perk at Sephora.
Right before Fenty Beauty released the Mattemoiselle lipsticks, they released the Starlit Hyper-Glitzed Lipsticks. I bought Supanova. It's described as a twinkling pink-orchid. You can build up the intensity of these lipsticks to find your perfect jewel toned chrome finish.
It feels soft and creamy on the lips and doesn't ever get gritty. I really love this formula.
Fenty Beauty Startlit Hyper-Glitzed Lipsticks are available in 4 shades for $24 CAD, each.
When Fenty released the Mattemoiselle lipsticks, I ran out to purchase one but was torn between two, luckily one of them was available at a 100pt perk. I ended up buying a full size of PMS and getting Griselda with my Sephora points.
PMS is a reddish brown, and Griselda is a really deep burgundy.
PMS is such a fun, grungy color to wear. I find that it has a bit of a sheen and isn't totally matte. The formula is comfortable and it doesn't bleed or get patchy on me.
Griselda, on the other hand, although so beautiful in color, is really a pain in the butt to wear so I'm glad I didn't get the full-size. It bleeds and the color gets all clumpy on my lips.
Both formulas are lightweight and both shades are flattering but for whatever reason, Griselda requires a lot more TLC when I wear it
The Fenty Beauty Mattemioselle Lipsticks are available in 14 fun shades and are $23 CAD, each.
and just for good measure, here is how it looks after wearing it for a short time: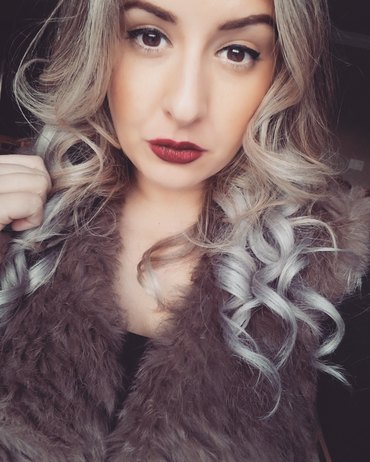 You can see that it's starting to bleed near the top and how clumpy it gets in between my lips. Gorgeous color but really requires maintenance when I wear it. I have to wear a lip liner and I definitely cannot reapply without removing the entire lip first. Ugh!
Leave me your thoughts on Fenty Beauty below!